18th July 2018
This month we meet Jonathan, who along with Christopher runs The Elm Tree Boutique B&B in the beautiful Lincolnshire Wolds. Set up from scratch just over two years ago, The Elm Tree went from a standing start to 5* Gold complete with breakfast award in the space of only 6 months. Jonathan tells us what makes The Elm Tree such a special place to stay.
BB: You set The Elm Tree up from scratch and worked closely with Visit England throughout the entire process. Can you tell us a bit more about how this worked?  
We bought the property as a wreck back in 2014 – we knew there was a gap in the market for high quality luxury accommodation, so we wanted to ensure that we met all the exacting high standards set by Visit England.  We were very fortunate to be introduced to a fantastic inspector who now worked as an advisor – she guided us through the process ensuring that we didn't miss anything and made it possible for us to achieve a 5* Gold with breakfast award within our first six months of being open!
BB: What drew you to this particular property and does it have any history attached to it?  
I didn't want to even look at it! It was pretty much a total wreck and I knew that it would require a great deal of work however, Chris persuaded me just to look … after two minutes we both had fallen in love with the property and within five minutes we were asking the estate agent how we could put in an offer as it was part of a bank foreclosure.  The house has this warm inviting feeling, often commented on by our guests.  Legend has it that it was once bought for the mistress of the squire! We are currently trying to trace its history so will keep you posted!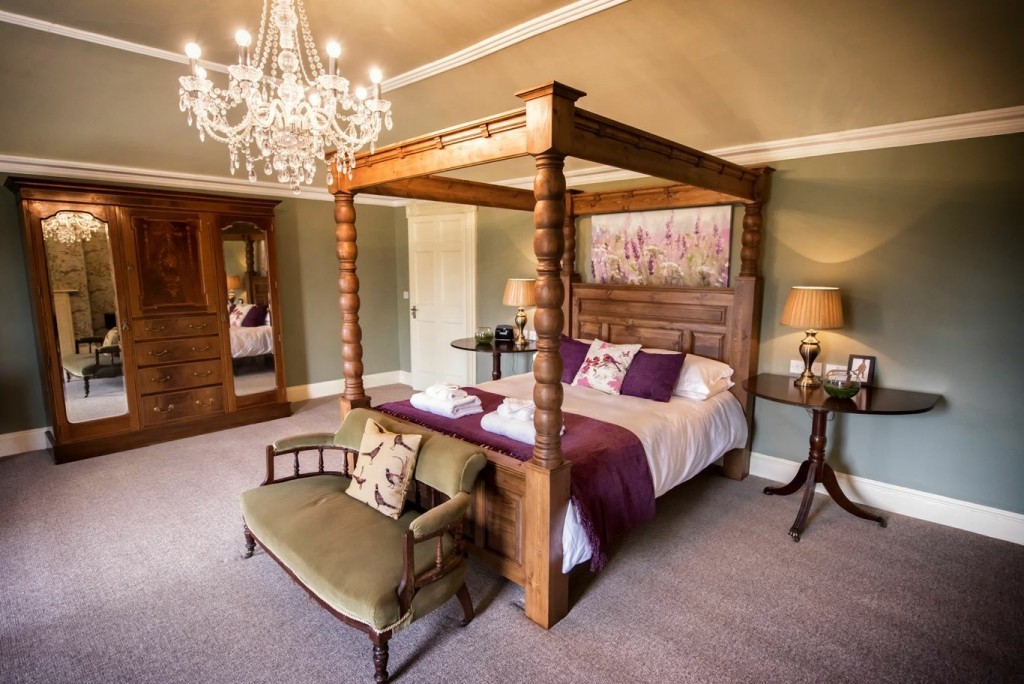 BB: You were in hospitality before – what made you set up a B&B?  
We ran a best in Lincolnshire coffee shop / bistro.  Again we set this up from scratch and it just took off at great speed! We loved the job but wanted to spend more time together, and if possible, be able to work from home.  As stated above, we also knew that there was a gap in the market for a 5* B&B so the time just felt right when we found The Elm Tree.
BB: Your Afternoon Teas have made quite a name for themselves. Who does all of the baking?  
We do about 80 afternoon teas a week with everything baked in house! Chris does the majority of the baking with me "helping" – I have to follow orders!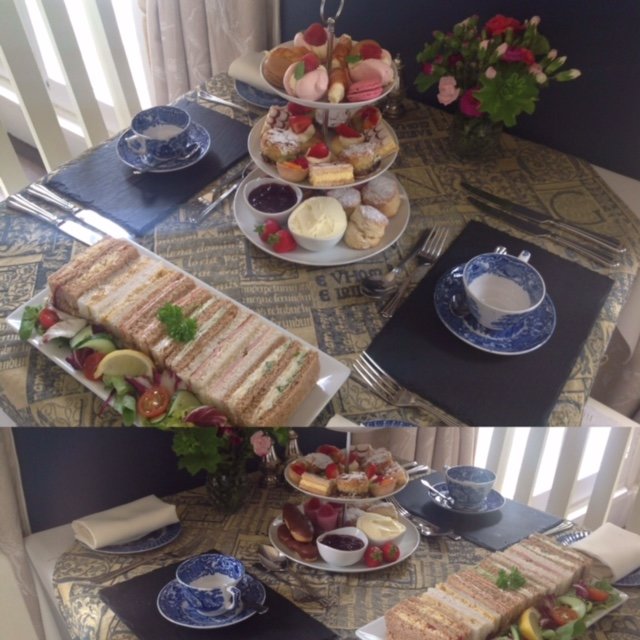 BB: Tell us about the local area and the various things for guests to see and do.
The Lincolnshire Wolds is really an undiscovered gem – the rolling hills, big skies, nature reserves and only a stones throw from the east coast with beautiful walks.  Lincoln is just a short drive away with the majestic cathedral and castle, plus lovely independent shops! Everyone always says they need more time to discover everything that Lincolnshire has to offer!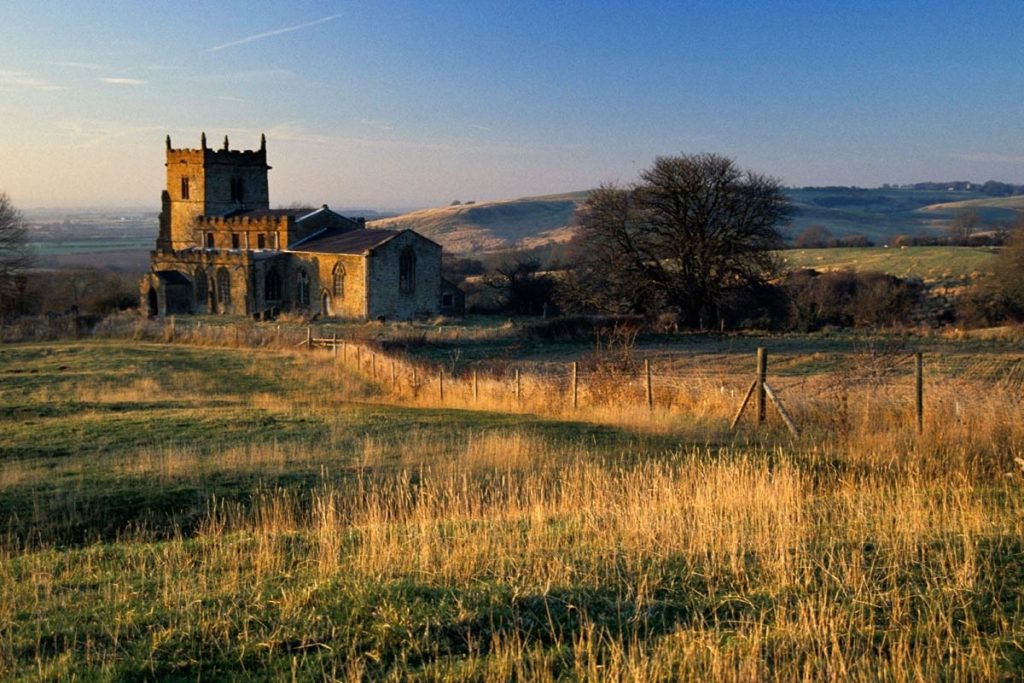 BB: What do you enjoy most about running a B&B?
The variety – we meet some really lovely and interesting people – each one with their own story! We are fortunate that we get repeat customers, with many arriving as strangers and leaving as friends.
BB: Do you and Christopher have specific roles?
We are truly a team however, when it comes to cleaning and turning round rooms, I do the bedroom and Chris the bathroom! But everything else is done jointly – we don't have staff or out source anything so the baking, ironing, cooking, cleaning and gardening is all done by us – but we love it!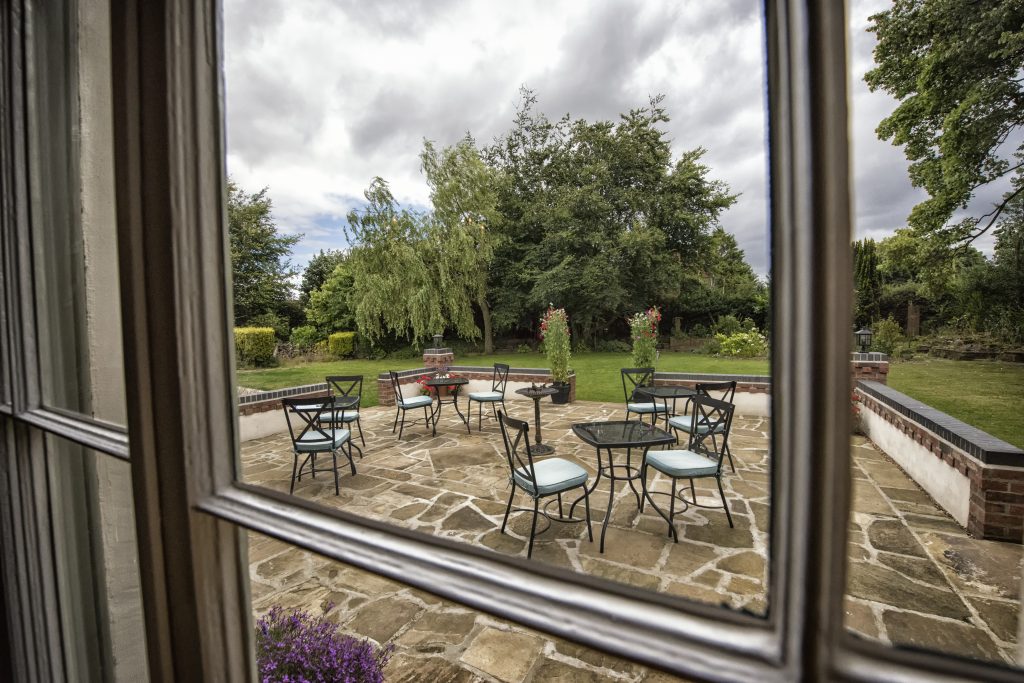 BB: Can you sum up a stay at The Elm Tree in three words?
Luxury, relaxing, charming.
To find out more about The Elm Tree click here