3rd April 2017
We are delighted to welcome and introduce not just one, but two fabulous new properties to our handpicked portfolio this month. Both are absolutely gorgeous in their own unique way and will offers guests lucky enough to stay at them, two very different types of breaks.
The Driftwood, Bexhill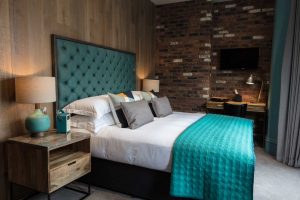 The Driftwood Bexhill, is a newly opened restaurant with rooms situated in the elegant seaside resort of Bexhill in East Sussex. Formerly a neglected three-storey townhouse, the property has undergone a major refurbishment programme and now offers guests a choice of wonderful food in a relaxed and informal environment, along with six eclectic and beautifully designed hotel bedrooms.
The laid back rustic "Brasserie style" restaurant with its timber flooring, exposed brickwork and oak panelling, creates a stylish but unpretentious backdrop for relaxed lunches as well as intimate dinners. The exciting modern Austrian fusion menu inspired by head chef Michael Roessl, has something for everyone. When it comes to accommodation, each of the six boutique bedrooms have their own distinct character and offer a wonderful balance of contemporary and traditional comfort. The Driftwood Bexhill is a little haven of happiness on the Sussex coast perfect for a coastal break and with all that this town has to offer you can be assured that your stay will be a memorable one.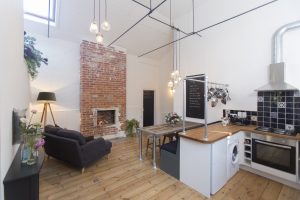 Two Bare Feet, Winchester
Two Bare Feet offers the very best of loft-style living in the heart of Winchester. Once a scouts hut and then an office, the building has been totally re-invented with imaginative use of space, restored original features and quirky little touches. A totally unique house which is available to book either as individual rooms or in its entirety, it is the perfect place for a weekend or short break.
The property offers three individually styled bedrooms, all of which have been designed to make guests feel as comfortable as possible. The bedrooms are private and come complete with king size beds, 32 inch TVs, wifi, ensuite bathrooms and lounge areas. The fully equipped kitchen makes self-catering easy, whilst the dining area means guests can relax and comfortably spend time together.
Winchester is a fabulous pace to visit whether you are looking for a romantic city break, a shopping trip with friends or a family get together and Two Bare Feet is located within a short stroll of all that this historical city has to offer.
With two such fabulous properties to choose from we are sure you will be spoilt for choice, but wherever you decide to book your boutique break you can be assured of a fabulous place to stay!