Join Us – List your Boutique Property with Boutique & Breakfast
Maintaining a high standard across our portfolio of properties is very important to us; our goal is to set a new benchmark for quality. We apply strict selection criteria to ensure that all the properties featured on the website offer the same high standard of stylish, luxurious accommodation and quality customer service, and we reserve the right to refuse properties that don't make the grade. After all, Boutique & Breakfast is not simply an online guide; all of the featured properties have been handpicked by us because of the quality of the accommodation that they offer.
For further information on joining Boutique & Breakfast, please click on the image below: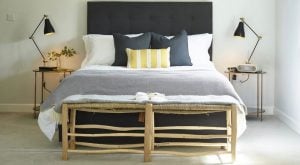 Our featured properties benefit from our ongoing media and communication campaigns to raise awareness of the Boutique & Breakfast brand, our search engine optimisation activity and a host of other perks.  We work hard to champion our featured properties and spread the word about what makes them so special, ensuring that we deliver tangible results for our members.
If you own or run a boutique style luxury property that you feel would be a fitting addition to our portfolio and would like to receive full details of our membership features and fees, please fill in the form below and we will respond promptly to your enquiry.