23rd May 2018
In the second of our new series where we personally introduce you to some of our fabulous featured property owners, we're off to meet the owners of St Cuthbert's House in Northumberland. A multi-award boutique bed and breakfast, St Cuthbert's House is a sensitively and imaginatively converted chapel located close to the beach at Seahouses, the perfect place for your luxury Northumberland break.
Tell us a little bit about St Cuthbert's House and what makes this boutique B&B so special?
St Cuthbert's House is a beautifully restored former Presbyterian Chapel, built originally in 1810 and situated in Seahouses on the stunning Northumberland coast.  It's just a stroll along one of Northumberland's pristine beaches north to Bamburgh Castle or south to Dunstanburgh Castle, and a short drive to Alnwick Castle or Lindisfarne – Holy Island.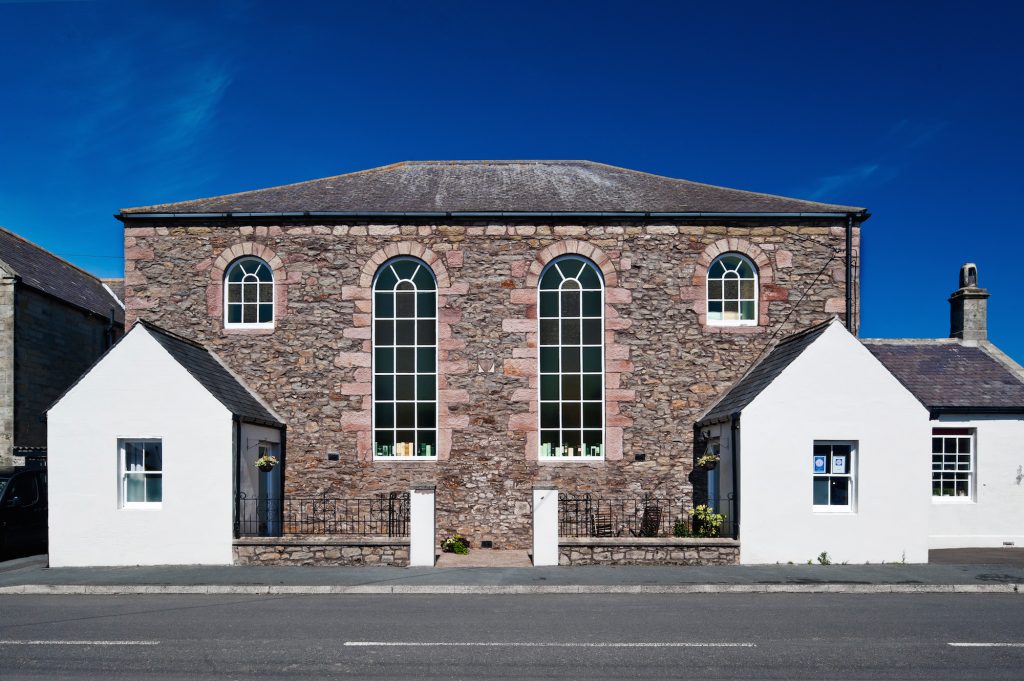 The building had fallen into a state of disrepair and some years after we had acquired it in 1998, we undertook a painstaking restoration to create luxurious guest accommodation in six ensuite bedrooms, brimming with high-quality facilities. We have a passion for taking care of the finest detail, and so by carefully unpicking the whole experience from a guest's perspective, we try ensure that everything – from the local information we provide, to dining recommendations, and even making sure that the power sockets are in the right place in the bedroom – is just 'so', from the guests' point of view.  We get lots of lovely comments which assure us that our discerning guests appreciate those things and lots more besides!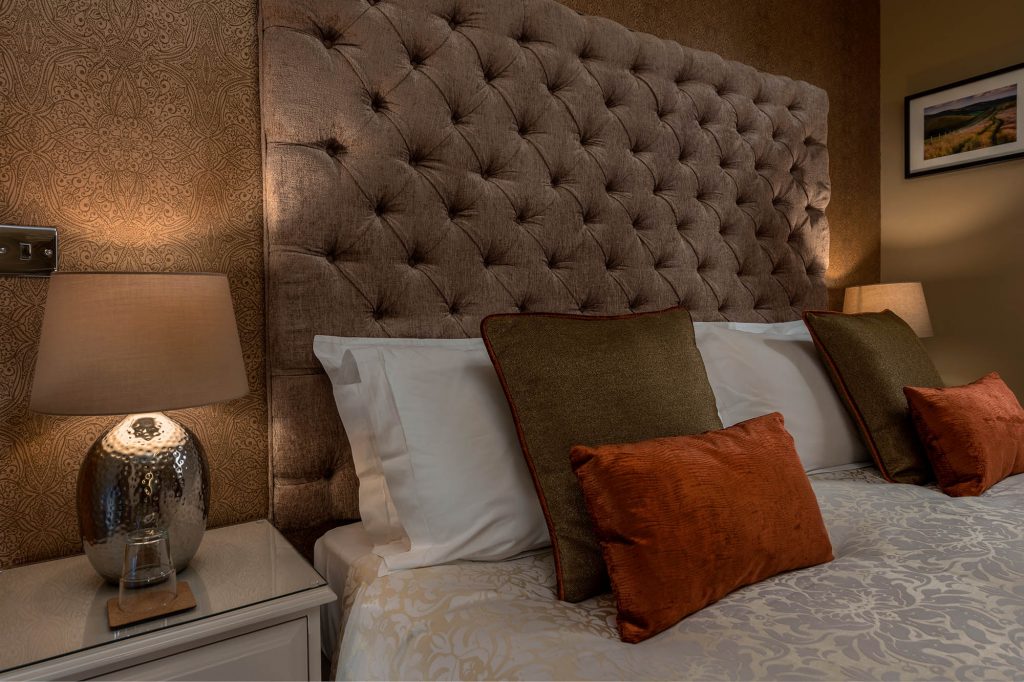 Guests want to take home special memories of their Northumberland break which they can share and delight in, and so we enjoy helping them to discover the wonderfully rich history and culture of Northumberland, the 'Secret Kingdom'.  We serve fabulous local food and specialities, we make jams and preserves in our kitchen (which guests love to take home!), we offer local beers in our honesty bar, and we love to help guests discover the 'hidden places' which often provide those special encounters.  Having raised a family here, we're also passionate about the sustainability of our fragile rural economy too, and by offering authentic experiences to our guests, they can enjoy making a positive contribution to the way of rural life.
Were you directly involved in the conversion of the building from a former chapel?
We had owned the church building for several years before applying for permission to redevelop it.  We spent a long time doodling layout plans to get them 'just right' before having an architect draw them up, and before the building work began our whole family was involved in stripping the church back to a bare shell, with nothing between the earth floor and the roof!  Then, as the father-and-son contractors began the build phase we became their labourers.  We created modern and comfortable state-of-the-art facilities and services set within this awe-inspiring historic building.  We are proud of the fact that we mixed every bucket of cement which was applied!  Jill was on-site permanently as project manager, and oversaw every aspect of the construction work, and I would get my overalls on around my part-time work commitments in those days.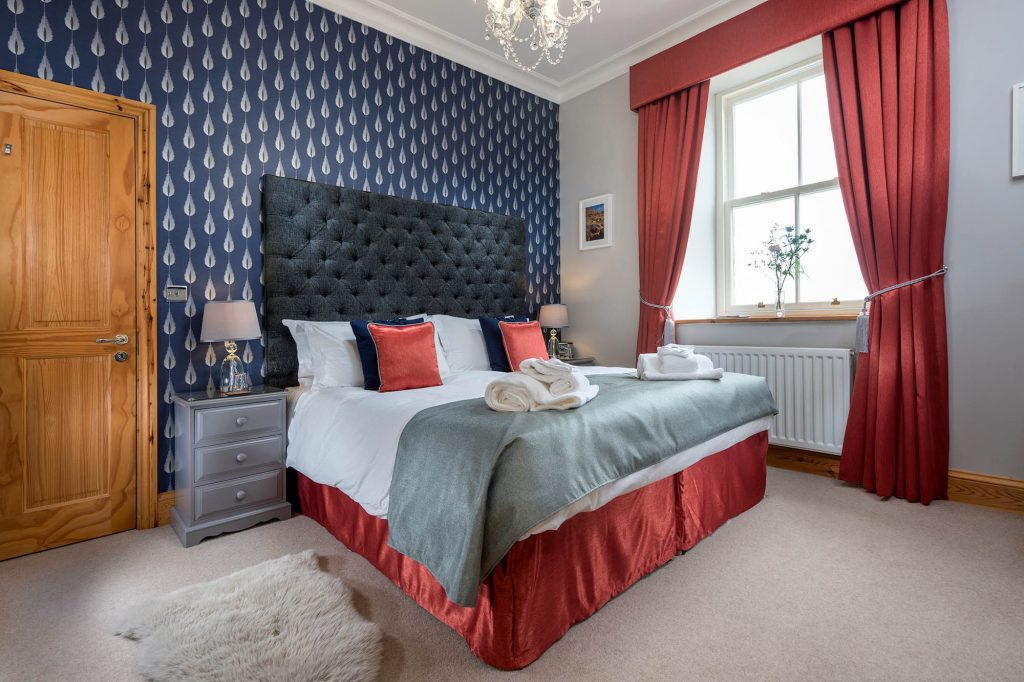 Whilst the fabric of the building was in a poor state, there were lots of original features inside which were part of the church's rich 200-year history as a place of welcome.  We wanted to acknowledge that special history, by integrating as many of those features as possible, into the renovation.  So we have restored and reinstalled the original wooden flooring and panelling, and also several columns which had previously held up the gallery.  The harmonium, the original instrument at the church's founding, stands handsomely in the guest lounge.  The relocated pulpit has created a spectacular 'viewing gallery' on the upstairs landing, and the communion table is the central feature of the kitchen.  These things create an 'integrity' which becomes part of a very special guest experience.
What did you and Jill do before running a B&B and what made you take the plunge and become B&B owners?
I had a career as a senior officer in the Fire Brigade and Jill had several occupations before finding her vocation as a piano teacher.  But back in the 1990s, raising a family of four small children, we wanted to make a change from our 'driven' lifestyle to find better balance. Like many of the best things in life, we became B&B owners 'by accident'!  We had decided to relocate to Northumberland, an area we knew well, with some vague plans about how we would support ourselves working part-time within our respective areas of expertise.  We set out to buy a family home, and Jill saw the manse of the church, which was closing down, advertised in an estate-agent's window.  We loved the house, and promptly offered the asking price.  We then discovered that we were offering to buy not only the manse, but the adjoining church too!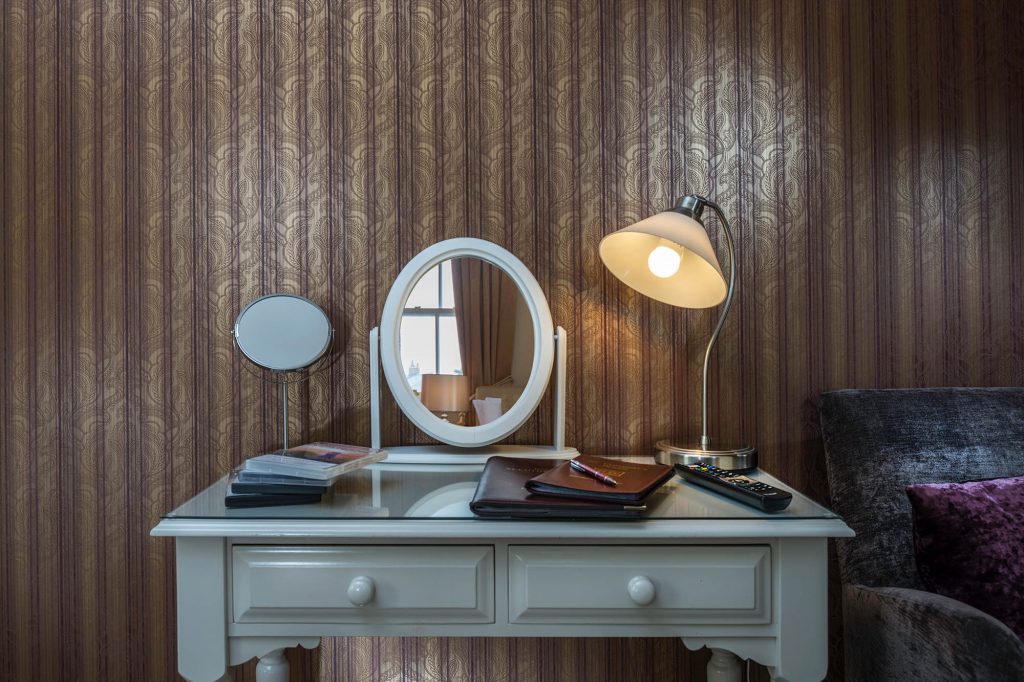 The church was a dilapidated Grade II listed building, and had all the hallmarks of a dangerous money-pit – we almost withdrew our offer.  We had no idea why we might want an old church!  But, on a hunch, we went ahead with the purchase, and established a very happy home in the manse, venturing into the attached church only very occasionally over the next 5 years or so.  But in that time we began to see the possibilities in building a top-quality accommodation business here on the Northumberland coast – and that's when Jill uttered those words which have gone down in our family history; 'let's build the place we'd love to stay'!
How do you define your job roles?
We've never set out to do that formally, but rather we just naturally gravitated to the things we were good at.  Jill is very artistic and creative, and I am very organised and detailed.  As our business has settled into its routine over the ten years we've been operating, we've found our natural seats and enjoy doing the things we're good at.   At breakfast time Jill does the cooking, and loves to present lovely food in a beautiful way, and I am 'front of house' as I'm more extravert!  We enjoy working together, and whilst we do have a mutually understood 'division of labour', it's happened organically according to our own strengths.  We can't think of anything which doesn't get done because we both hate doing it!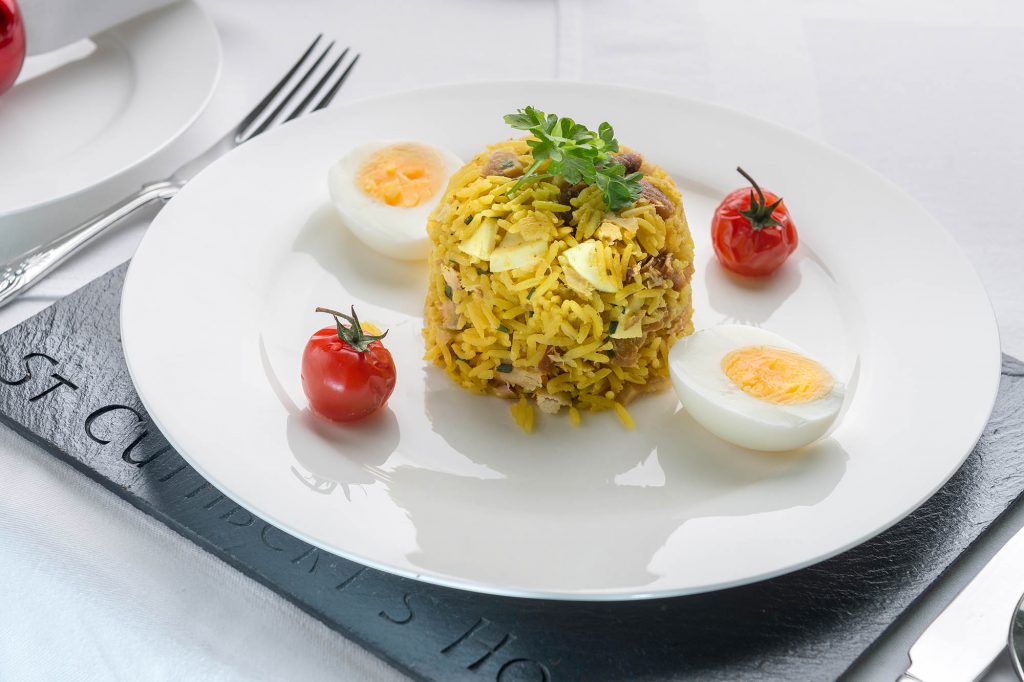 What do you enjoy most about running a B&B
Of course, we love being able to shape our lifestyle around our business.  But the most special aspect of that lifestyle is being able to help people discover something of the rich, deep and special culture of Northumberland.  We welcome people from all walks of life into our home, and it is a privilege to see them profoundly impacted by the special mix of beautiful accommodation, heartfelt and genuine hospitality, and the 'thin place' mystery of Northumberland.
Tell us about the surrounding area and nearby attractions and why Northumberland should be top of people's 'places to visit'
Oh wow, where to start… let's try to give a flavour in a few sentences!
Northumberland contains some of the most dramatic coastal and countryside scenery in the country, and some of Britain's most important historic and cultural sights.  You can easily find complete and total solitude, whether you prefer to explore expansive heather-clad moors, wide deserted beaches with castle-backdrops, or even Roman civilisation.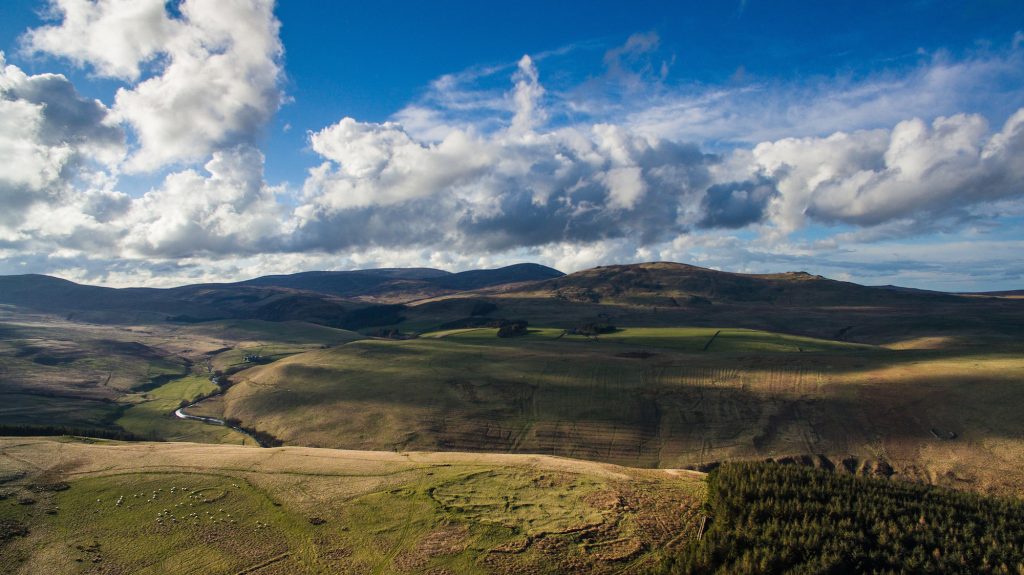 Holy Island, just a few miles up the coast from St Cuthbert's House, was the birthplace of Christianity in England, and it has shaped the culture and character of this wondrous 'thin place' through the ages.
The rocky promontory on which Bamburgh Castle stands, a beach-walk from St Cuthbert's House, was the seat of power from which King Oswald ruled Britain in the sixth century.  It played a pivotal part in Anglo-Saxon Britain, and is one the most iconic and recognisable sights in the country.  The fascinating history associated with the castles of Alnwick and Warkworth is referenced in Shakespeare's works –  Northumberland has more castles than any other county in England!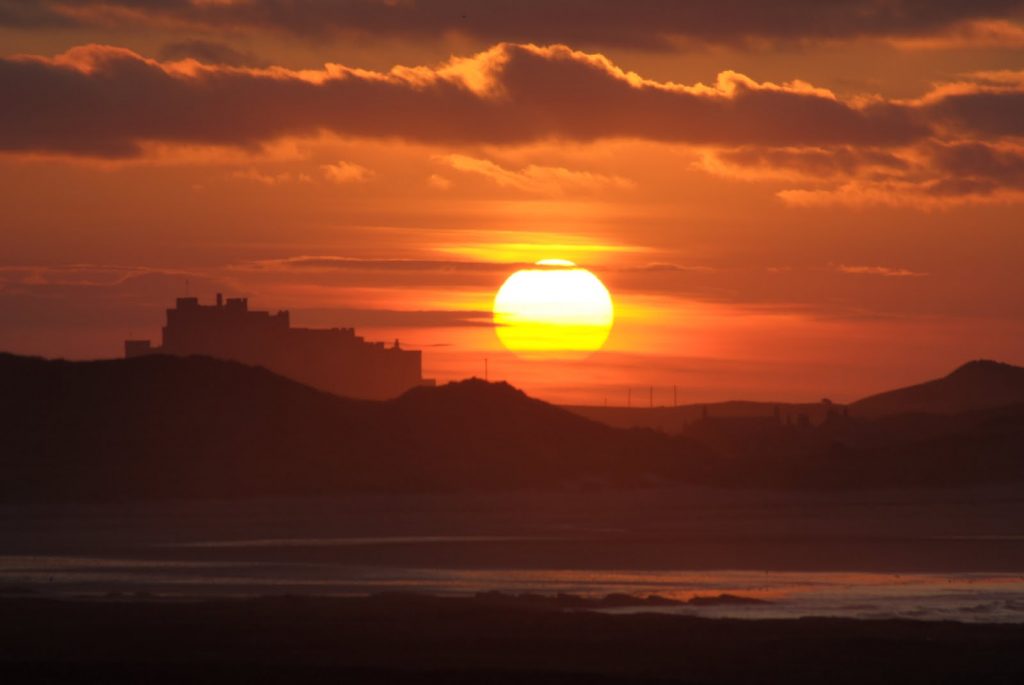 In summer the sky barely becomes totally dark, but at other times of year you might see the Northern Lights and the Milky Way.  Northumberland has international 'Dark Sky Park' designation, and is a wondrous place even when the sun sets, too.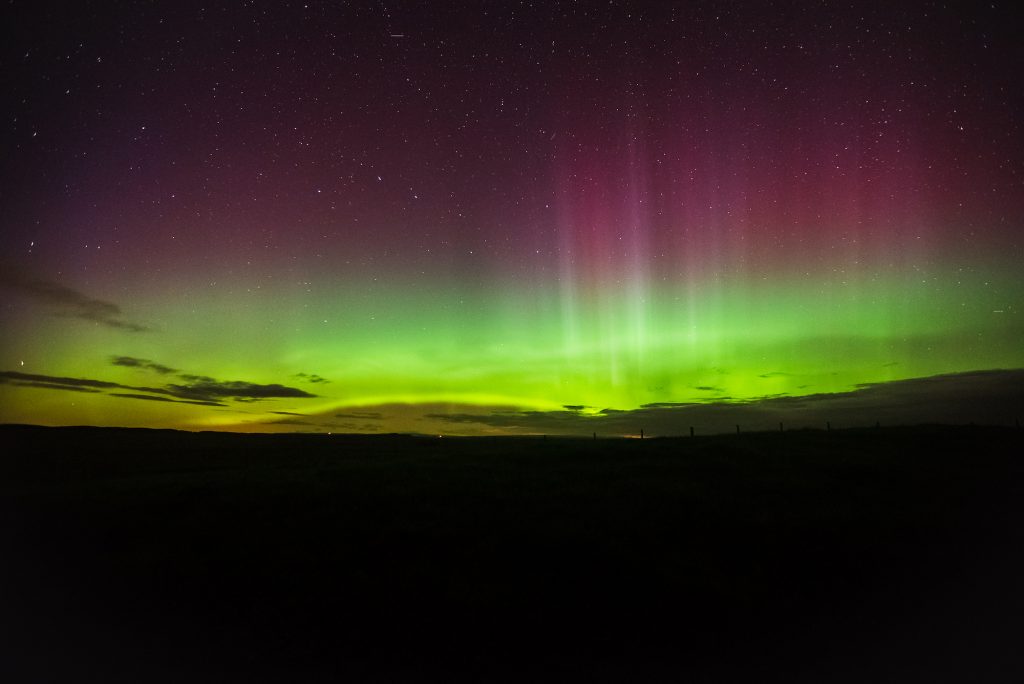 Around the Farne Islands we have internationally important seabird colonies and migratory habitats, and one of the largest grey seal colonies in Britain, lying just a short distance offshore from Seahouses harbour, where boat trips depart.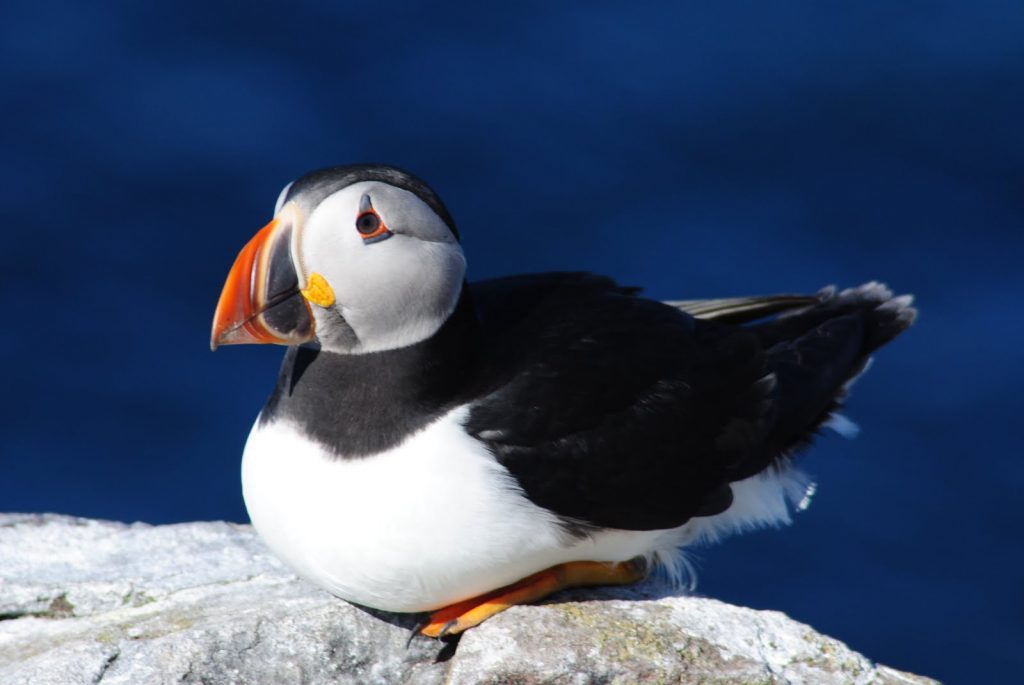 After taking in some fresh, clear Northumberland air you can retire to a host of good-quality restaurants serving award-winning local food and drinks.
All of this astonishing history and beauty is set within stunning landscapes of wide sandy beaches and rugged hillsides and moors.  Big skies, wide open horizons, space to breathe…  Come to Northumberland, and refill your soul.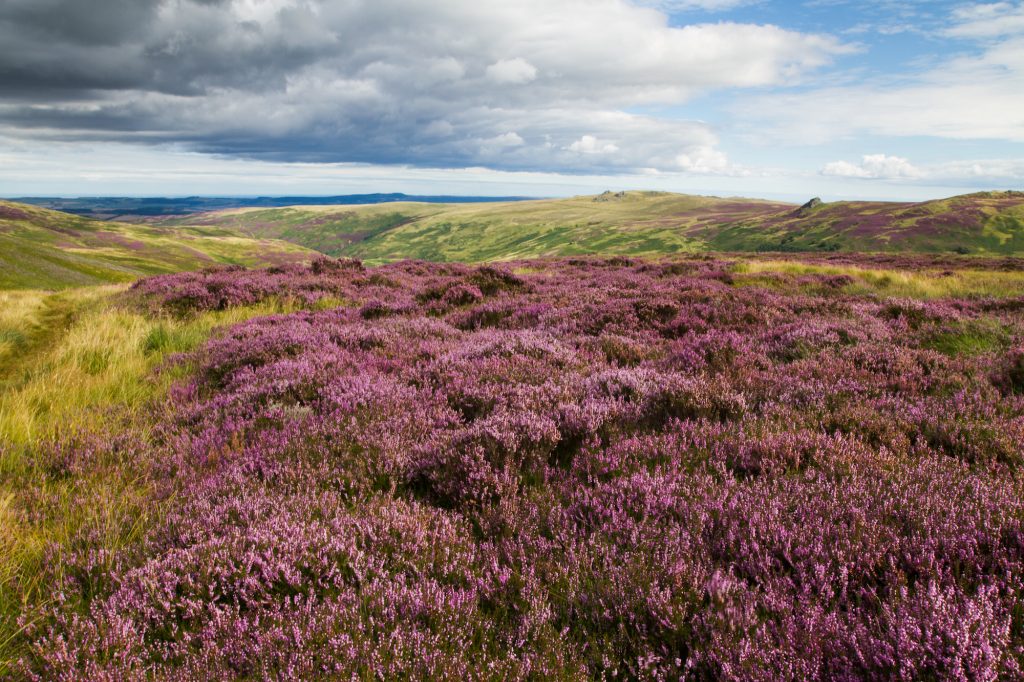 Sum up in your own words a stay at St Cuthbert's House
We'd prefer to use words we hear from our guests, because they are the ones that matter! Every day we hear lovely things about how everything they could possibly think of has been taken care of, how they have felt genuinely welcomed and cared for, with 'space to be', and that their stay has surpassed whatever expectations they had arrived with – even though these are often very high because of St Cuthbert's House's reputation online.  We're not complacent, but it's precious to know that this 'heart, home and hospitality' is what resonates with people, and creates special memories.
For more information on St Cuthbert's House or to make a booking visit stcuthbertshouse.com
(Landscape and wildlife photographs courtesy of Andrew Douglas and Cain Scrimgeour)