18th December 2017
If you enjoyed the first series of the Sky1 Drama 'Delicious', then you will be pleased to know that the show is returning for a second series which is being aired on 29th December for 4 weeks. With our very own featured property Pentillie Castle once again taking centre stage as the Penrose Hotel, along with Dawn French and Emilia Fox returning to their roles as sparring hoteliers, the second series looks to be just as enthralling as the first.
The first series of Delicious saw Dawn French and Emilia Fox play two women entangled in a compelling tale of love, sex, deceit and betrayal, and was Sky's most successful drama series of the last 12 months. This second series sees Dawn French reprise her role of passionate cook Gina, who has inherited the Penrose hotel and restaurant together with the glamorous Sam (Emilia Fox). Since our last visit to the Penrose, Gina and Sam's business has been booming, surprisingly their tenuous friendship has lasted, and they are on the lookout for a new addition in the kitchen. Before we give too much away however, you can take a peek at the trailer and see for yourselves what is in store for this sparring duo!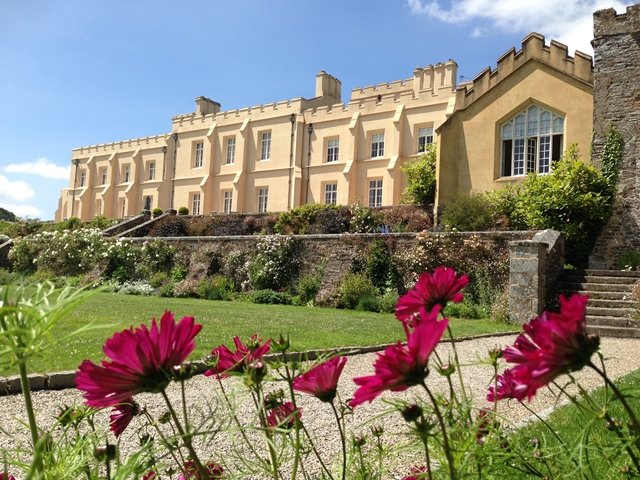 Along with Dawn French and Emilia Fox, Pentillie Castle is also reprising its role in Delicious as the Penrose Hotel. Set on the banks of the stunning River Tamar in Cornwall, the Pentillie Castle and estate provides the perfect backdrop for all the various goings on at the Penrose, not to mention the romantic trysts that took place at the delightful boat house in series 1 and which, we are hoping, will continue into this next series!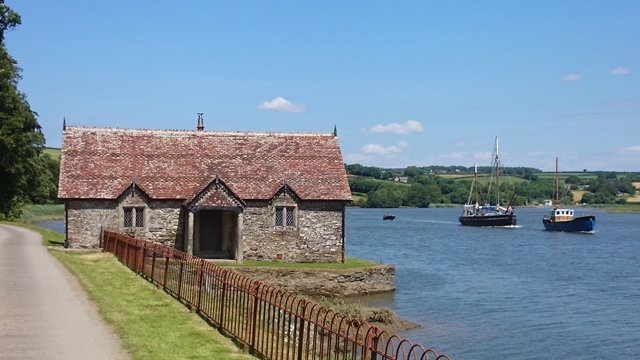 If you fancy experiencing first hand your very own piece of Delicious, why not book yourself a luxury boutique B&B stay at Pentillie. The castle itself, is a stylishly renovated 17th century castle which is undoubtedly grand and the ultimate in luxury B&B. It is also the cosy and welcoming home of the Coryton family, who, with the support of their friendly team of staff, go out of their way to create a relaxed environment. The castle forms part of a beautiful and historic country estate, and is surrounded by 55 acres of woodland. Every room affords guests stunning views across the Tamar Valley, an Area of Outstanding Natural Beauty (AONB), to Dartmoor – Delicious!
As well as sensitively modernising the castle in 2009, the Coryton family have put a huge amount of effort into restoring its beautiful gardens, which are now a visitor attraction in their own right. They've been featured in a Daily Telegraph article on the five Best Spring Gardens, as well as being likened to Cornwall's famous Lost Gardens of Heligan, which are not far away.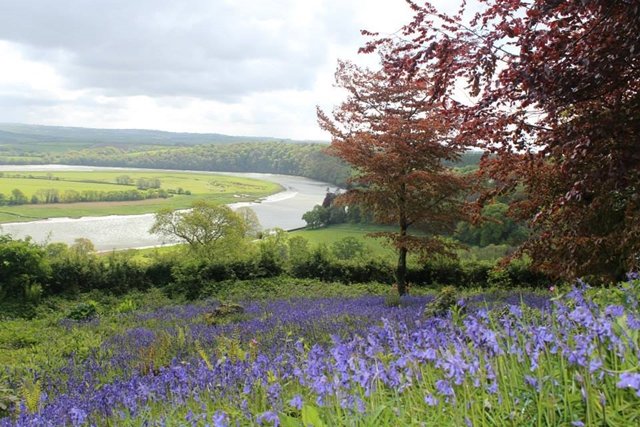 As well as its starring role in the Sky1 Drama Delicious, Pentillie Castle hosts a wide variety of events throughout the year including outdoor theatre, garden tours and corporate days. It is also a licensed wedding venue and it is possible to arrange to have exclusive use of the castle.
To find out more about Pentillie Castle please click here
Sky1 Drama Delicious airs on 29th December 2017.